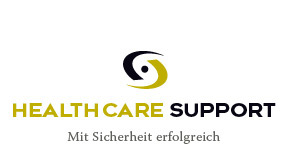 News
---
Research project HydroZONES

HealthCare Support is member of the HydroZONES*Research consortium since January 2013, managing risks, quality and regulatory affairs.

*HydroZONES is funded by the EU inside of the Seventh Framework Programme.

Take care !

The RiskCare® software application of HealthCare Support is supporting you in managing your business in a safe and sustainable way.

Risk analysis > Evaluation > Control > Visualisation and compelling documents (according to EN ISO 14971).

RiskCare® inviting you to think further - in all possible directions - by the inspiring mind mapping method, followed by

- the Risk Tablet, which is revealing the real levels of the risks
- the Risk Diagram, which is showing that your means and measures are taking hold

Take RiskCare® for effective and efficient risk management in development, manufacturing and distribution of medical devices and machinery inside of the common market of the EU!